Delta emulator for iOS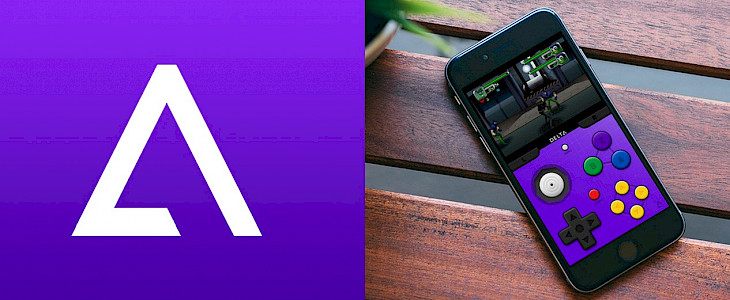 INFO
Delta is a open source all in one emulator compatible with iOS devices for iPhone, iPad or iPod Touch.
It is the most accurate retro game emulator and is compatible with GBA, SNES, N64, Game Boy color and other retro game console.
FEATURES
Delta supports the following systems:
Nintendo Entertainment System (NES)
Super Nintendo Entertainment System (SNES)
Nintendo 64 (N64)
Game Boy / Game Boy Color (GBC)
Game Boy Advance (GBA)
Nintendo DS (DS)
Sega Genesis / Mega Drive (GEN) (in progress)
Delta was designed from the beginning to be modular, and for that reason each "Delta Core" has its own GitHub repo and is added as a submodule to the main Delta project.
Accurate, full speed emulation thanks to mature underlying emulator cores.

NES: Nestopia
SNES: Snes9x
N64: mupen64plus
GBC: Gambatte
GBA: visualboyadvance-m
DS: melonDS
GEN: Genesis Plus GX

Beautiful, native UI.

Browse and play your favorite games with a UI designed from the ground up for iOS.
Automatically displays appropriate box art for imported games.
Change a game's artwork to anything you want, or select from the built-in game artwork database.
DISCLAIMER
Nintendo DS, GBA, GBC, N64, SNES are trademark of Nintendo Co., Ltd
iOS is a trademark of Apple Inc.
SYSTEM REQUIREMENTS
Our recommended specifications guarantee perfect performance in all games.
Device: iPhone 8+ (or equivalent iPad)
RAM: N.D.
OS: iOS 9 (or higher)
Storage: 32 MB minimum
According to developer Riley Testut, they are working on making DELTA support Apple TV also but there are few technical glitches on the way and development regarding that is going on.
UPDATES
Delta Emulator is finally launched by the developer Riley Testut himself.
Not on the emulator, he came up with a third-party AppStore with a delta emulator.
It's simple as that, you can download Delta Emulator using AltStore on your iOS (iPhone or iPad) without Jailbreak.
DOWNLOAD
INSTALL
Download AltServer on your computer:
Install AltStore to your iPhone (or iPad)
Launch AltStore to begin downloading apps
Leave AltServer running, and AltStore will do the rest