AetherSX2 emulator for Android
INFO
AetherSX2 is a emulator of the PS2 console for the Android platform.
You can play games which you have dumped from disc on your mobile device.
FEATURES
System simulation
OpenGL, Vulkan and Software rendering
Upscaling of games to 1080p and beyond
Widescreen patches for games without native support
Save states
Touchscreen and bluetooth controller support
Games can be loaded from iso/chd/cso disc images
Per game settings
DISCLAIMER
AetherSX2 should only be used to play games you own and have dumped from disc yourself.
To dump your games, you can use a tool such as ImgBurn to create a .iso for the disc, and then copy across it to your device over USB.
This app is not affiliated in any way with Sony Interactive Entertainment.
SYSTEM REQUIREMENTS
You need a high end device to achieve good performance. We recommend at least a Snapdragon 845-equivalent device. This means 4 large cores (Cortex-A75 level, 500 or more single core Geekbench 5).
If you only have two big cores (e.g. Snapdragon 700 series SoCs), you should not enable multi-threaded VU, and performance will suffer as a result.
Devices with Mali or PowerVR GPUs will run the app, but performance will be much lower than Adreno GPUs.
CPU: quad-core 2.0+ GHz
RAM: 4 GB minimim (6 GB recommended)
OS: Android 8 (or higher)
Storage: 32 MB minimum
A BIOS image is required to play games and is not optional. This image should be dumped from your own console, using a homebrew application.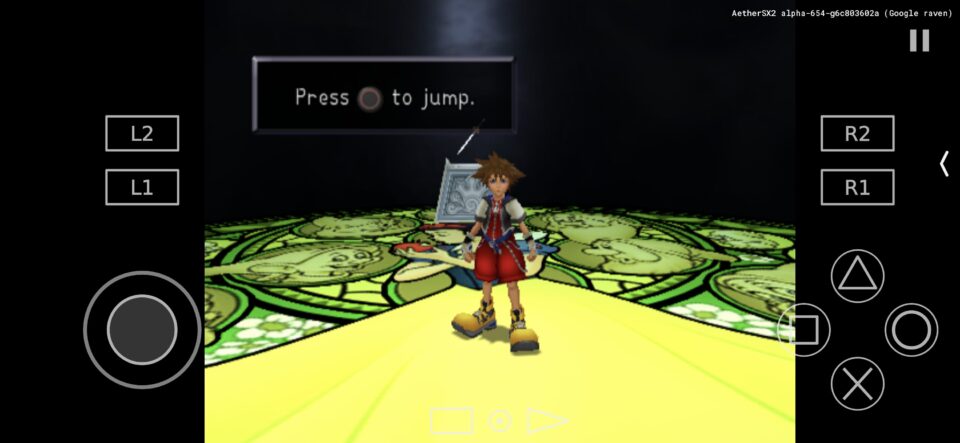 UPDATES
Resync with upstream
Fix invalid texture binding in some games (e.g. GT4)
Fix VU0->VU1 register access in MTVU mode (Primal, Castlevania: LOI)
Fix possible texture corruption in Vulkan when readbacks are enabled (DMC status bar)
Add ability to bind accelerometer/gyro to guest gamepads
Add affinity control modes
Fix unreliable vsync option
DOWNLOAD
VERSIONS
This software is also available on the following devices:
INSTALL
Download file on the link button
Open a File manager
Select the folder containing the downloaded file
Open the file .apk
Press install button
Launch the app